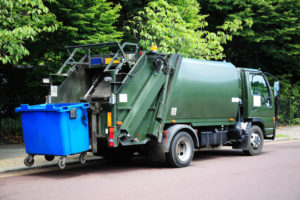 Running a company can be difficult. There are so many aspects of business that can feel tedious and unimportant, but are actually integral parts of your company's success. That's why doing all you can to improve your company's efficiency is essential to your success. Here are a few ways to improve the way you handle certain aspects of business.
Work with a pickup garbage removal service — Waste management can encompass up to 20 completely different industries so it really doesn't matter what kind of business you're running, you're probably going to have some sort of trash that needs to be removed. Working with a pickup garbage and recycling service can be a much more convenient way to trash removal. Rather than handling your garbage pileup yourself, work with a professional pickup garbage service for assistance.
Limit company distractions and interruptions — The easiest way to decrease your company's efficiency is to allow significant interruptions and distractions to continue. Obviously you and your employees will need to break every once in a while, but limiting those breaks to specified times can greatly help your business. Try to put an end to any distraction and prevent interruptions as best as you can to ensure companywide productivity.
Organize every aspect of business — A disorganized business can rarely thrive, but an organized company can do wonders. Spend some time at the beginning of each week to organize your weekly tasks so you don't become overwhelmed later on during the workweek.
Work on one thing at a time — Another way for you and your employees to feel overwhelmed is by attempting to multitask and work on numerous different items at the same time. This will cause a stressful work environment for everyone, so encourage your employees (and yourself) to only focus on one thing at a time and handle each task one step at at time.
Take advantage of technology — Taking advantage of all the innovative high-tech devices that are available today should be in your plans as well. There are so many apps, websites, and devices that can help streamline business that you should be checking out.
Don't let your company become less productive because you are unorganized, allow distractions, and aren't automating certain tasks. Take it one step at a time and enjoy your newfound company success!