We make trash removal easy, efficient, and safe. The only thing you have to remember is when to take your trash to the curb. We utilize technology, like automated collection, to increase the efficiency of each pickup. Tailoring routes ensures timely service and minimizes wear and tear on streets. Learn first hand the many advantages to choosing Arrowaste to be your trash hauler.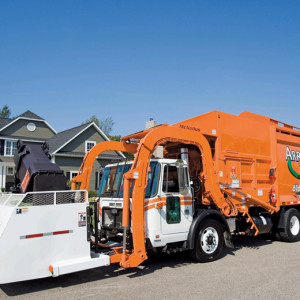 We provide service with a 95 gallon trash cart. You will be given a pick-up day after purchasing service with us, and that day will be dependent on your location. In some locations, additional trash carts are available to rent, so give us a call and we will be more than happy to do what we can to help.
We also offer neighborhood discounts. By offering neighborhood discounts it allows us to not only be more efficient as a company, but it also puts less wear and tear on the streets because there are less garbage trucks going in and out of the area. So help us help the community by getting multiple households to switch their service to Arrowaste.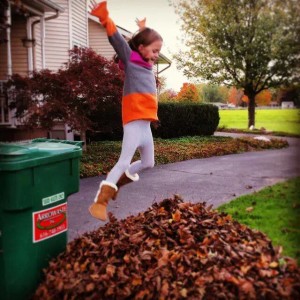 Each year yard waste season begins April 1st and ends November 30th. Grass clippings, leaves, branches, etc. are considered yard waste (no dirt or rock). Based on State Law, yard waste must NOT be mixed with your garbage. We accept yard waste in either a labeled yard waste cart or brown paper bag.
Branch Pickup: Branches should be cut into 3 – 4 foot lengths and be no wider than 6 inches in diameter. Branches can be placed in the yard waste bag or put in reasonable sized bundles tied with twine or string.
Arrowaste offers their very own recycle cart program. For just a few dollars a month, you can rent a 95 gallon recycle cart from us, pictured to the left. Feel free to fill out the form attached below to get a quote on your very own recycle cart.
A full list of what can be recycled can be found on the right sidebar of this page. If you would like additional information on our recycle services, click here to go to our recycle page.